Kartlis Deda (Mother of Kartli)
About Kartlis Deda (Mother of Kartli)
Best time to visit: All Season
Mother of Kartli is a monumental statue in Tbilisi, which is one of the symbols of the city. "Mother of Georgia" is a symbol of Georgian national character: the statue holds a wine glass in one hand for guests and a sword for enemies in the other.
In 1966 Elguja Amashukeli, the author of the statue of a 20-meter-high aluminum woman dressed in Georgian national clothes, was awarded the Shota Rustaveli State Prize for this sculpture. He called the statue "Capital", and later people called it "Mother of Kartli". The accessories of the sculpture, the cup with wine and sword, are an expression of the history of our city, Tbilisi, the endless battles with the enemies and the relationship with the guest who came with a good feeling.
The statue was erected on Sololaki Hill in 1958 to mark the 1500th anniversary of the city. According to the initial decision, the wooden allegorical statue would temporarily decorate the capital, although this decision was later changed. Due to this, the wood texture was covered with aluminum in 1963 so that the sculpture would not be damaged. In 1997, the old statue was replaced with a new one.
At the foot of the statue there is a view of the whole of Tbilisi and its surroundings. It is located near Narikala Fortress, overlooking Old Tbilisi, the Botanical Garden and the entire capital. The statue can be reached on foot or by cable car, which is located in Rike Park and is connected to Narikala.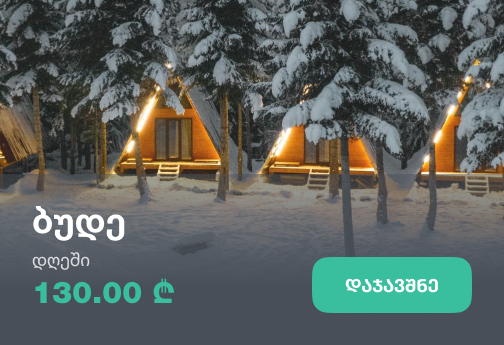 Write review and rate destination
Help other travelers use your experience.
Review this destination, share your thoughts, impressions, pros and cons.
Let's make traveling easier than ever.
Write a review
Review Kartlis Deda (Mother of Kartli)
Login