About Kojori fortress
Best time to visit: All Season
Kojori Fortress (Koroghli Fortress) is located in Tbilisi, 2 km south of Kojori settlement, on Mount Azeula. There are stunning views from the fortress. This is a perfect place for a picnic and relaxing in nature. If you are very busy and having no much time, Kojori Forest and the fortress will become your friend and it will fill you with unexpected impressions.
History
Until the XV century, Kojori Fortress was called Agara Fortress. It is known that Tabakhmela, Tsavkisi, Shindisi and Kojori were called Agaras in ancient times. An important caravan route passed through these Agaras. The agara fortress was built on the crossroad of these routes. This fortress is sometimes called as Korogli Fortress too. This name has been established since the XVIII century. The famous geographer of the XVIII century Vakhushti Bagrationi calls Kojori Fortress Azeula.
Kojori fortrtress is built on a high mountain peak of volcanic origin that makes it difficult for the enemy to reach and conquer it. This fortress had a great strategic importance for feudal Georgia. During the "Great Turkism", Agarata fortress was into the hands of the enemy. In 1118 he was occupied by David the Builder and later he gave it to Ivan Orbeli 1123.
In 1177, Demna Batonishvili and Ivane Orbeli were arranging conspiracy in Agarata fortress. In the same year, King George took over the fortress after a 25 days siege. Agara's fortress was became the possession of King George and Queen Tamar. Kojori has long been considered as the abbey of Georgian kings.
In September 1795, during the invasion of Agha-Mohammad-Khan in Georgia, the Georgians were fighting against the Persian invaders near the Kojori fortress. Here was the fight between Georgian Junkers and the Russian XI Army. The bodies of the killed people were taken to Tbilisi and buried near the wall of the Great City Council, but many Junkers were buried there near the Kojori fortress. Nowadays, a memorial is erected to honor the memory of the Junkers.
Architecture
The general plan of Kojori fortress doesn't exist. It has been renovated many times. The ruins of the fence and its two towers at the south-western and northeastern ends are preserved. The fortress is built of crushed stone and brick. Its oldest layer dates back to the second half of the XI century, and fragments of the wall date back to the XVI-XVIII centuries.
How to get there
It is possible to get to Kojori fortress by car. The last part of the route is the dirt road. It is also possible to get close to the fortress by Kojori bus. If you go by bus, you need to walk about 1.5 km.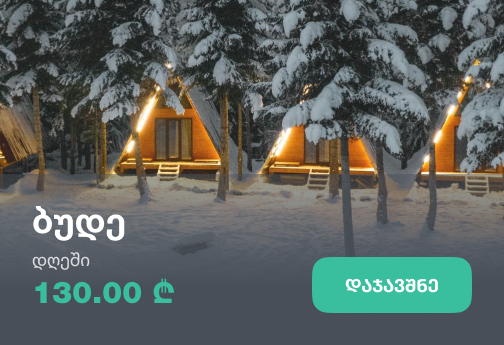 არაჩვეულებრივი სიმშვიდეა, შესანიშნავი ხედები და დაცულია სისუფთავე ❤️
Красивое место, но есть огромные вопросы по безопасности. Не каждый попадет на самый верх.
Review Kojori fortress
Login