Ruska Chitadze
Welcome everyone. I am Ruska Chitadze, a certified guide in Georgian, Russian and English languages. I make an urban-cultural tour of Batumi, trips to Mtirala and Machakhela national parks and the whole territory of Adjara, in addition to tours in Imereti, Kakheti, Samtskhe-Javakheti, Tbilisi and other regions. I think that Georgians themselves should visit our country first and enjoy the God-given nature and rich historical heritage, and obviously introduce and share it to our tourists from many countries of the world. I learn so much new information every day (even about Adjara) I am pleasantly surprised and I want to share these emotions with others. Follow me and you will get to know Adjara and Georgia!
Local guide
---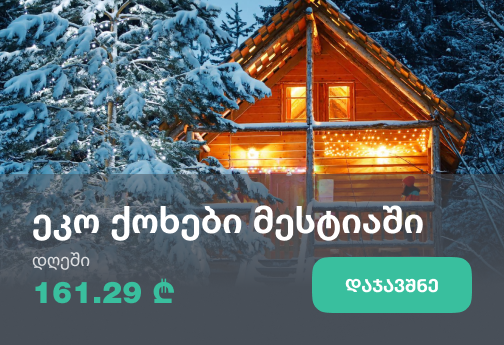 Recommended by
შორენა
მიხარია ამ გუნდში რომ გხედავ რუსა.....
შესანიშნავი ნიჭიერი და პოზიტიური, თბილი ქალბატონი, მაგარი გიდი და უბრალოდ უმაგრესი ადამიანი....
profesionalia tavisi saqmis