St. George Church of Tetrosni
About St. George Church of Tetrosni
Best time to visit: All Season
St. George Church of Tetrosni is located in the village of Khutsubani, Kobuleti Municipality, Adjara. Tetrosani was one of the most important cultural centers of the Khinotsminda Episcopate. This name is associated with the cult of White George. According to another version, the Virgin Mary was mentioned in white (dressed in white) in Georgia. There is an assumption that in prehistoric times there must have been a cult center here. The icon of the Virgin of Tetrosni was famous, which, according to Dimitri Bakradze, was transferred to the Aketi Savior Cathedral by Tavdgiridzes. According to the people mentioned in the inscription of the icon, it must have been created in Samegrelo and later in Guria. Another icon of Tetrosni was moved to Dzimiti by the Gugunaves. Tetrosani was a literary and cultural center, where the "Psalter of Tetrosani" of the XVI century was copied. The old temple of Tetrosani belonged to the V-VI centuries, although only a small remnant of this temple survives. A new church was built next to the ruins of the early church in the 90s of the XX century.
Architecture
Tetrosani St. George's church is a basilica-type building. The church is paved with cut stone. The temple has rectangular windows, which are decorated with relief frames. The east and west facades are decorated with large, carved crosses. Relief images of a winged lion and a grapevine can be found on the same facades. The temple has gates to the west and south. The entrances are rectangular. In the pediment area of the west gate, a large relief image of St. George and two small reliefs are inserted. The south gate is also decorated with relief. The facades of the church are surrounded by a plain profile eaves. There is a three-storey bell tower to the south-west of the temple. The first two floors of the bell tower are deaf and lit by windows, while the third floor is an arbour with eight arches. To the north-east of the temple there is a ruin of the eastern part of the old church, which is built of cobblestone.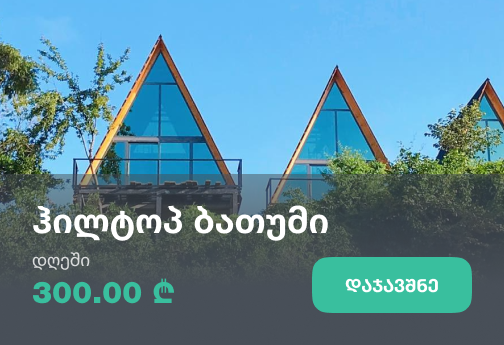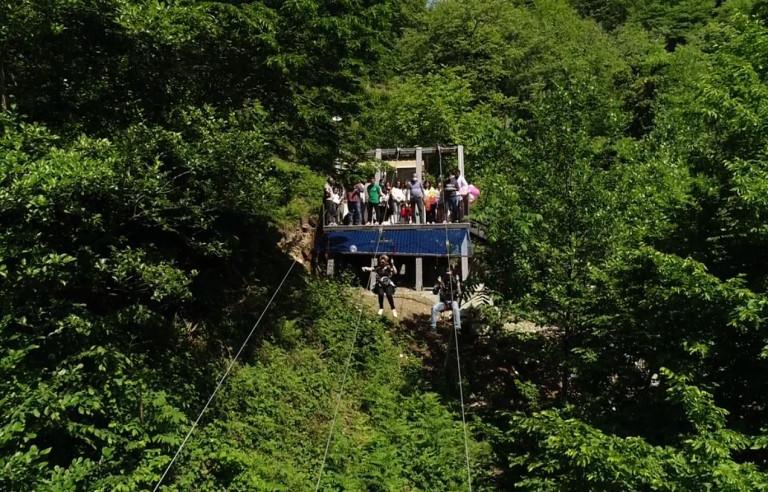 Zip Line
Zip Line in Makhuntseti
Are you ready to get unforgettable and intense emotions? Imagine a 118-meter-high, 512-meter-long zi...
70.00 ₾ per person
Book
Adventure Tour · Rafting
Rafting in Makhuntseti
If you want to try something other than sea in Adjara and you are looking for an extreme, you should...
2 Reviews
216.00 ₾ per person
Book
Write review and rate destination
Help other travelers use your experience.
Review this destination, share your thoughts, impressions, pros and cons.
Let's make traveling easier than ever.
Write a review
Review St. George Church of Tetrosni
Login