Teleti St. George Monastery
About Teleti St. George Monastery
Best time to visit: All Season
Teleti Monastery Complex of St. George is located in Kvemo Kartli region, in the village Zemo Teleti of Gardabani Municipality. It is a XIX century monument, but according to historical sources, it must have been built at the place of an earlier temple. Vakhushti Batonishvili writes: "There is a Church of St. George the miraculous eastern side Kumisi, to the side of River Mtkvari." During same period, the church was appropriated by the Armenian Monophysitic Church. From 1992 St. George's Cathedral is still under the control of the Georgian Orthodox Church. The same year a monastery complex was set up. The ensemble includes St. George's church, bell tower, Senaki(living place for monks) and fence. There are beautiful views of open valleys around the monastery.
Architecture
Teleti Monastery Complex of St. George includes several buildings: a three-nave basilica, a four-storey bell tower, senaki and a fence. The cathedral and bell tower were built in the XIX century, while the cells and the fence are from XX century. St. George's Church is different from the traditional three-nave basilica: all three naves are under one roof. The church stands on a high substructure. There are two entrances - west and south. Both the entrance and all windows are arched. The facades are lined in light gray color. There are cross reliefs on top of the arches of entrances.
The exterior of the church doesn't have any paintings. The relief image of St. George is inserted on the west facade and we can't see any other decorative elements. The interior is completely painted. The frescoes are not distinguished by great depth of painting. There is a four floored bell tower to the east of the church. There is St. Nino church and the baptismal font of John the Baptist on the first floor. The second floor has arches all four sides. The third floor is for an octahedron arbor. Pillar columns are decorated with simple decor. The bell tower is made of sand and stones.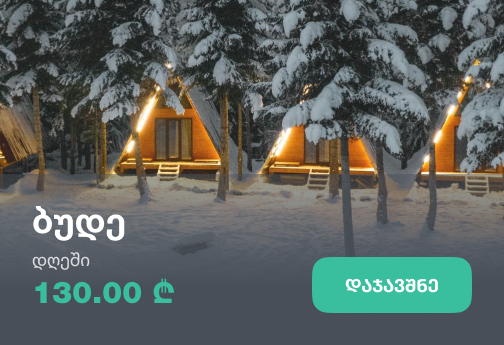 Write review and rate destination
Help other travelers use your experience.
Review this destination, share your thoughts, impressions, pros and cons.
Let's make traveling easier than ever.
Write a review
Review Teleti St. George Monastery
Login