The Armenian Church of Moliti
About The Armenian Church of Moliti
Best time to visit: Summer, Autumn, May
The Armenian Church of Moliti is located in the Samtskhe - Javakheti region, in Borjomi Municipality, in the center of the Moliti village. The name of the church is referred to as "Surb Gevorg" in the passport. It was built at the beginning of the XX century. The church is covered with a slate. It is a low and wide hall-type church, which ends with a semi-circular, sublime apse in the east. On the sides of the apse, there is an altar with curved arched entrances. At the center of the west wall is an arched entrance, above which is a window. There is an inscription above the arch - 1905. In the upper part of the window, two brackets are inserted in the wall layout. There are two windows on the south and north facades, on the east facade-three windows, which have shafty cornice. The windows are wide and framed. The hall is covered with a wooden ceiling. The altar is arranged in Gregorian order. The western facade, corners of the facades and cornice are built of gray basalt ashlar. The rest part is built of cobblestones and square stones. The church is surrounded by a stone fence. In the Moliti village, there is also a red church of Moliti of the XIII century.
How to get there
The village of Moliti is located on the shore of Lake Tabatskuri, which is 60 km away from Borjomi. It is possible to get there from Akhalkalaki and Bakuriani. As you pass Bakuriani, the dirt road begins, where you can move by a Sedan. However, caution is important. In winter and early spring, it is impossible to drive by car from Bakuriani side to Moliti, as the road is closed. On the side of Akhalkalaki, the last section of the road is a dirt road and you can move here by a sedan. In winter, to get to Moliti it is possible only from the Akhalkalaki side.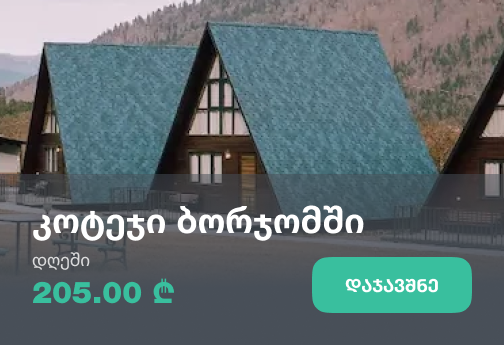 Where to stay In Samtskhe - Javakheti
Write review and rate destination
Help other travelers use your experience.
Review this destination, share your thoughts, impressions, pros and cons.
Let's make traveling easier than ever.
Write a review
Review The Armenian Church of Moliti
Login