About Zarzma monastery
Best time to visit: All Season
Zarzma monastery is a monument of Georgian architecture in a village Zarzma, Samtskhe-Javakheti region of Adigeni municipality. There are a domed church, a bell tower and several single-naved chapels (some of them are ruined). A little bit farther of them is a well-known old spring. Other monastery buildings (Monastic cell, misericords, etc.) have not been preserved.


History
There are different opinions about the time of the Zarzma monastery foundation (VIII century, IX century). Originally it was founded by the early feudal Serapion Zarzmel from klarjeti, whose life is described in Basili Zarzmel's famous work. Giorgi Chorchaneli, the local head has helped him a lot and has donated villages and lands for the new monastery.
The Church of the Serapion, which has not been survived to us, was built by architectural Garbanel, and seems like it had a simple structure. The current cathedral and bell tower of Zarzma is built in the first years of the XIV century during the time of chief constable of Samtskhe, Beka. The oldest historical remains are the inscriptions of the last decades of the X century, which were inserted into the arch of the entrance of one of the chapels, which tells the story of David III great curapalate on going to war with Bardas skleros.
The Zarzma Cathedral is an important monument in which some of the new features of the Georgian architecture is shown (changes in the proportions of the building and the facade of the decoration etc.). The wall paintings are also important where besides traditional themes you can see portraits of Samtskhe rulers Jakels (Sargis, Beka the chief constable, Sargis II, Kuarkuare), as well as the portraits of historical figures of the XVI century (Bagrat III of Imereti King Serapion Khurtsidze and others).The bell tower of Zarzma monastery is one of the largest in Georgia and is one of the best examples of this type of Georgian buildings. In 1577 The new owners of Zarzma - Khurtsidzes, replaced the old part of the church with the new ones and gave the name of John the Apostle. At the beginning of the XX century the restoration of Zarzma Church, bell-tower and painting took place. As a result, the paintings were damaged.
The Zarzma Monastery was an important cultural-educational hub.


Legend
When Serapion Zarzmel and his brother chose the place to build the church, the inhabitants of nearby towns met them with hostility and demanded their expulsion. Serapion sent a miracle to the local population: one day the cliff has broken and the spate destroyed almost all the village. That is why it was given a name of "Zarzma" which in the Georgian language means a horrific scariest thing.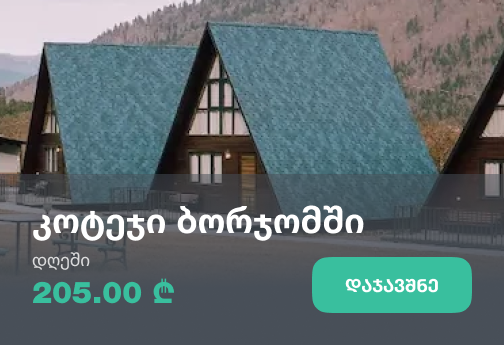 Where to stay In Samtskhe - Javakheti
მე ეს ადგილი წინა ზაფხულს ვნახე და წაკითხვით უფრო მეტი ინფორმაცია გავიგე.
Review Zarzma monastery
Login