Fudznari Virgin Mary Church
About Fudznari Virgin Mary Church
Best time to visit: All Season
Fudznari Virgin Mary Church- this is the chapel, dated back to XIII century, which is located in eastern Georgia, on the side of Mtskheta-Mtianeti, in the municipality of Dusheti, north-east from the village, on the way to Tianeti, 2-3 kilometers from the river Bodaviskhevi, above this river, on a valley
The Fudznari Virgin Mary Cathedral is the oldest domed church in the whole Mtianeti. It is also distinguished for the dome as well, as domed churches are very seldom in east Georgia.
Behind the dormers, on the three sandstones, one can find out slightly damaged capital-lettered endorsement: "Q. In the name of the Father, and of the Son and of the Holy Spirit (here, other words aren't readable), I, the great mother of SHN brisk the daughter of Khatunai, built this chapel for our souls, for our children, and for future children of ours (here, still, you can't see the words clearly) the church (here, as well, the last words aren't visible). "
According to one group of scientists, they suppose, that under the name "Khatunai" we may think, that is the so-called mistress, the wife of Lasha-Giorgi, the mother of David Ulu, Khatuna. They think, that, she is the one, who built this chapel.
The Fudznari Virgin Mary Cathedral was badly damaged until 2017 when they started the renovation. For today, the cathedral is fully restored.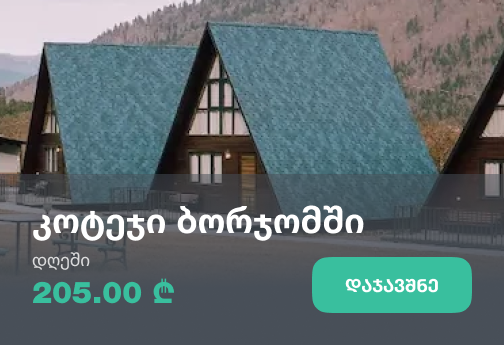 Where to stay In Mtskheta - Mtianeti
Write review and rate destination
Help other travelers use your experience.
Review this destination, share your thoughts, impressions, pros and cons.
Let's make traveling easier than ever.
Write a review
Review Fudznari Virgin Mary Church
Login