About Javakheti National park
Best time to visit: All Season
Javakheti National Park- the National Park in Samtskhe-Javakheti, contains the territories of Akhalkalaki and the municipality of Ninotsminda. The area of the park is 14,200 hectares. In the surrounding of Javakheti National Park, there are preserved territories as well, where was created many prevented places: Khanchali lake, Bughdasheni lake, Kartsakhi swamp, Suldi marsh, and Madatapha lake.

There are many lakes on the plateau of Javakheti, among them is the biggest table-land in the whole Georgia- Lake Paravani. The highest point of Javakheti is the mountain of Didi Abuli (which means " big Abuli"). It is 3, 300 meters from sea level. The highland of Javakheti is the coldest place in the whole Georgia, where people are settled. It is characteristic for this place to be a very dry continental climate, whereas, the mean annual temperature is quite low, for, throughout the wintertime, most of the lakes are frozen for a long period.
There is a lack of forests in Javakheti, actually, it is woodless territory. Here we meet man-made, artificial copses of pine-trees and small fragments of natural forests. The most significant natural subalpine wood, which is composed of white birch, Caucasian rowan-tree, loveliest Cotoneaster, and the bushes of sweetbrier and raspberries, can be seen at the boundary of Georgia- Turkey, on the neighborhood of Kartsakhi lake.
In Javakheti National Park, there are seven campaigns, riding, and cycling routes. You can observe the birds in every season of the year, from the special tower, which was established on purpose. To sum up, one can keep eye on 140 different dwellers or vagrant birds. The lakes, themselves, are rich with various types of fish, it actually, is an ideal place for those, you adore fishing. Javakheti National Park is the only preserved territory, where you can come across the real flamingo while strolling down the forest.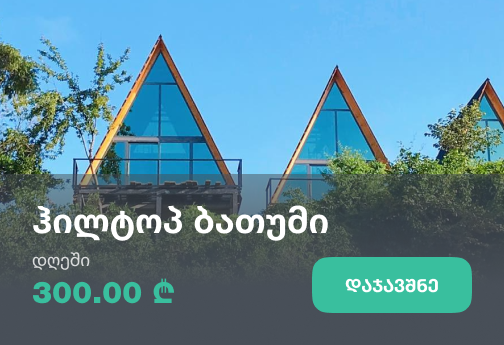 Where to stay In Samtskhe - Javakheti
Write review and rate destination
Help other travelers use your experience.
Review this destination, share your thoughts, impressions, pros and cons.
Let's make traveling easier than ever.
Write a review
Review Javakheti National park
Login