About Ninotsminda
Ninotsminda municipality is located in Samtskhe-Javakheti region. The place was settled long before the stone age, which is proved by the facts discovered here. In Ninotsminda we meet Bronze age megalithic buildings and remains of the settled places. There are worth to mention Abuli and Shaori cyclopian masonry, which till now are making the great impression with their planning and building technique. The historic and cultural monuments proves the fact that in the middle ages the region was developed. Through Ninotsminda was passing one of the central roads to the east Georgia from Byzantine, and after from Turkey and Armenia. Today on the territory of municipality are functioning 3 theaters, 4 museums, 15 libraries and different cultural, health and education institutions. In the region is developed agriculture, the leading fields are: livestock, cereal culture and one of the most popular field is potato planting. Also quite popular is beekeeping. In Ninotsminda they have Basalt stone and concrete block processing workshops. The municipality has pumice, volcanic slab, perlite and clay mines, along with mineral waters. In the 1930 Ninotsminda territory became separated region under the name of Doleroe region, however in 1991 it was renames into Ninotsminda region. Today it has status of Municipality. Ninotsminda is remarkable with its nature diversity and important historical places, which attracts lot of tourists. Every year thousand of travelers visit regions wonderful mountains, lakes, fortresses and churches.
Geography and climate
Ninotsminda municipality is located in the eat part of Samtskhe-Javakheti region. Its administrative center is city Ninotsminda. From the north side it has the boarder with Tsalka, west- Akhalkalaki, east- Dmanisi, south-east it has the boarder with Turkey and from the south it has boarder with Armenia. Ninotsminda municipality is bordered with the Naikuli ridge in the south, from the north side it is bordered with Samsari and Javakheti ridge connection, west - Samsari ridge and from the east side it has Javakheti ridge. The regions terrain is characterized with fossil volcanoes and heights. Ninotsminda is located in a 7-8 scale seismic zone. On the territory of municipality is flowing the river Paravani. The region is full of small rivers and spring waters. Ninotsminda is rich with the lakes. Exactly here is located the biggest lake by its size Paravani. Also we must remark Madatapa, Khanchali, Saghamo and Bughdasheni lakes. There are a lot of different species of fish both in lakes and rivers. Mostly, in the region we meet alpine flora. The biggest part of the territory is forest less and is covered with mountain and valley vegetation. Around the lakes, where are swamps are water and swamp plants, above 2200 meter are sub-alp and alp zones. In Ninotsminda region is mountain fauna, we meet there the fox, wolf, badger, nutria, otter, jackal, hamsters and others. On the numerous lakes of the region we meet around 200 different spices of birds, including migrating birds, summer residents, nest makers and water birds.
In Ninotsminda region is different climate, as the terrain is characterized with sharp hypsometric range. Winter is cold and with less snow, summer is cool. The average temperature in January is -10,6 °C, and in August is 13,1 °C.
What to see
Ninotsminda municipality with beautiful nature and variety of cultural monuments. Volcanic mountains, the beautiful lakes, surrounded with various birds and breathtaking views are great as for one day hikes/tours as for the long term hiking, full of beautiful adventures. The biggest lake in Georgia Paravani is amazing to visit at any season of the year. In winter it freezes and you can even walk on it , like you are in an ice kingdom. Another beautiful place is Madatapa lake, where the different birds are gathered, and offer us the amazing view. Its an excellent place for the lovers of bird watching. In the region of Ninotsminda are located Madatapa, Gughdasheni and Khanchali national parks. There are a lot of places for hikers as well. The huge open spaces, views of Abul Samsari ridge, blue lakes and fog movements are ideal for everyone, who loves to travel to the world, full of magic and mystery.
In Ninotsminda, except the nature there are a lot of historical and cultural places as well. The most special and remarkable are Abuli and Shaori cyclopean fortresses. Both of them are related to the bronze era and are really alike with the planning and construction. With the construction scale, architecture and building technique they are the cultures important monuments and they always make great impression on the visitors. In the district we meet more megalith buildings as well ( Menhiri, Tontio cyclope fortress and so on). In Ninotsminda there are the medieval monuments. Remarkable are Tontio bridge, where was passing the main road from Byzantine and then Turkey, which was connecting to east Georgia, X century Paravani Church, XI century Satkhe Church, XII century Gandzani Church and others. In Ninotsminda is functioning a museum, where are exposed the different period expositions. One more amazing place of region is village Gorelovka, where you will come across with Dukhobors colorful and different culture. Ninotsminda is Georgias most diverse and beautiful region, which attracts a lot of photographers, various people who are interested in culture, or just wanderers who want to feel the freedom to roam.
Nature:
Cultural monuments:
Tontio bridge
Gandzani church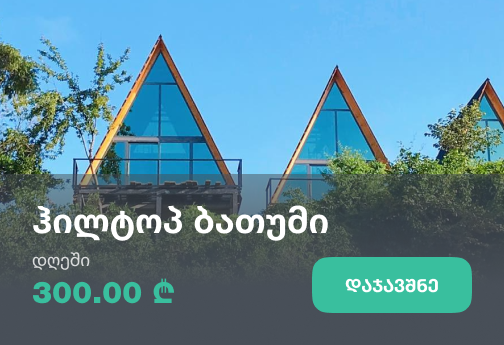 Recommended duration: 1 day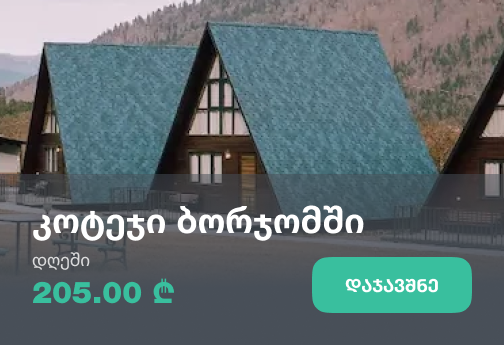 Our guides are ready to help you on this trip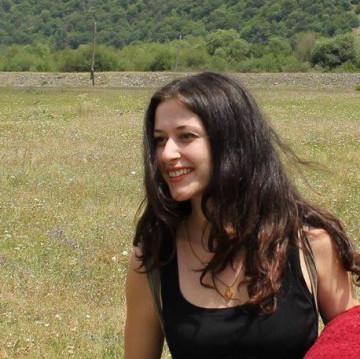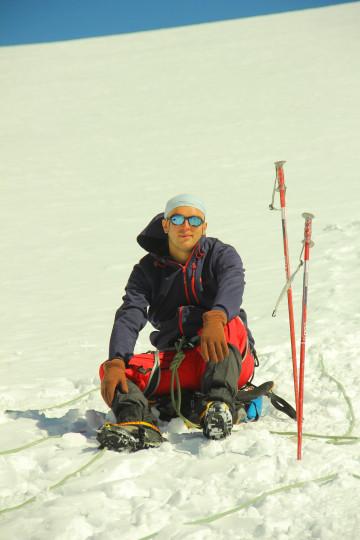 +29
Book a tour online!
Buy our tours online and explore incredible Georgia!
See all
Where to stay In Samtskhe - Javakheti
Write review and rate destination
Help other travelers use your experience.
Review this destination, share your thoughts, impressions, pros and cons.
Let's make traveling easier than ever.
Write a review