About Kharagauli
Kharagauli is a municipality located in the Imereti region. Traces of human life here begin from the stone age, as evidenced by the paleolithic settlement of the Deviskhvreli. During the feudal period, the municipality was included in the Aragveti Saeristavo, on which the road connecting western and eastern Georgia passed. An important strategic object was Vakhani Fortress. In 1804, Elaznauri agreement was signed in Vakhani Fortress, by which the kingdom of Imereti became part of the Russian Empire. Kharagauli has an important role in the transportation system of Georgia. It connects western and eastern Georgia with the tunnels of Tsipi and Khanda. There are several railway stations in the municipality: Kharagauli, Moliti, Marelisi, Tsipa. In the region are functioning: museum, house of culture, music school, theatre and 12 libraries. Since 1998 a local newspaper has been published- "Chemi Kharagauli" (My Kharagauli). Kharagauli is distinguished by important cultural sites and beautiful nature. Borjomi-Kharagauli National Park, Ubisi Monastery, Meli Fortress and many other interesting places attract many hikers and nature lovers.
Geography and Climate
Kharagauli municipality is located in Imereti region, in western Georgia. Its administrative center is Daba Kharagauli. The territory of the district includes parts of Meskheti and Likhi Ridge and Dzirula denudation plateau. Kharagauli consists of 12 administrative units, which are: Daba Kharagauli, Bazaleti, Boriti, Vardzia, Vakhani, Zvari, Kitskhi, Leghvani, Lashi, Moliti, Nadaburi, Sargveshi, Saghandzile, Partskhnali, Khidari, Tskalaporeti, Tsipi, Ghoresha, Khunevi, Khevi. The municipality is bordered by Zestafoni and Baghdati municipalities to the west, Borjomi to the south, Khashuri to the east, Chiatura and Sachkhere to the north. Kharagauli is part of the Borjomi-Kharagauli National Park. The region is rich in forests, diversity of flora and fauna, and also lakes. In the foothills and low mountains beech-hornbeam is common. Here are also found: chestnut, oak, lime trees, ash and more. In the average mountain zone beech is dominant, conifers are found in the upper girdle. On the upper border of the forest there is a subalpine sparse forest (Caucasian oak, maple, birch) followed by subalpine meadows. The main river of region is the Dzirula River. There is humid subtropical climate in Kharagauli municipality. In the valley of Dzirula and Chkherimela, there is a mild cold winter and relatively dry, hot summer. The average annual temperature is 10-13 ° C, January - 0.3 to 3.2 ° C, and July - 20-22.6 ° C. The zones of 600 to 1200 m are characterized by mild cold winters and long, warm summers. Average annual temperatures range from 6.3 °C to 8 °C, January temperature is -2.4 -3.9 ° C, and July temperature is 15.6-18 ° C.
What to see
Kharagauli municipality is distinguished by its beautiful nature and important cultural monuments. Borjomi-Kharagauli National Park offers many interesting places and routes for travel lovers. Beautiful forests, alpine meadows, waterfalls, lakes and spectacular views offer unforgettable impressions and adventures. This region is also distinguished by important cultural monuments. Here you will find the Ubisi monastery, famous with excellent paintings by Damiane, Vakhani and Chkheri Fortresses and many other churches, fortresses or caves carved in the rock, which create a vivid picture of the development of Georgian culture and historical past. In addition to traveling to Kharagauli you can also enjoy a peaceful rest and relax. The perfect place for this, is a beautiful resort Nunisi, hidden in the greenery. In Kharagauli there is functioning museum of local lore. The materials preserved in the museum consist the periods from II-I millennium BC to XX century (Bronze buckles, axes, jewelry, numismatic items, paintings and graphic works, etc.)
Nature
Nakodi Waterfall

Leghvani Lake

Tsashekrula Canyon

Golouri Lake
Cultural Monuments
Ubisi Monastery

The rock of the monks

Vakhani Fortress

Nunisi Virgin Mary Church

Chkheri Fortress
Resorts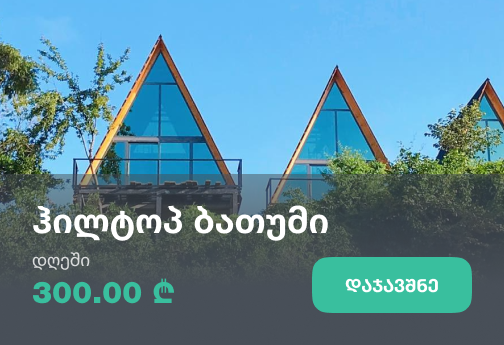 Recommended duration: 1 day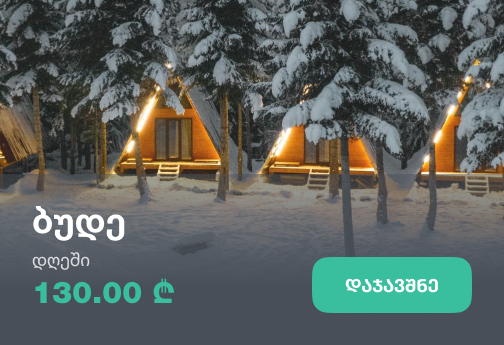 Our guides are ready to help you on this trip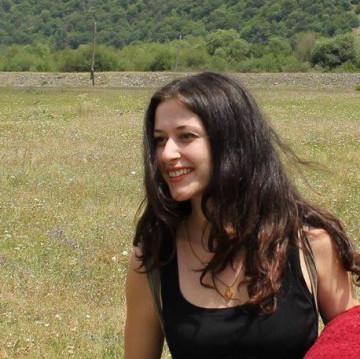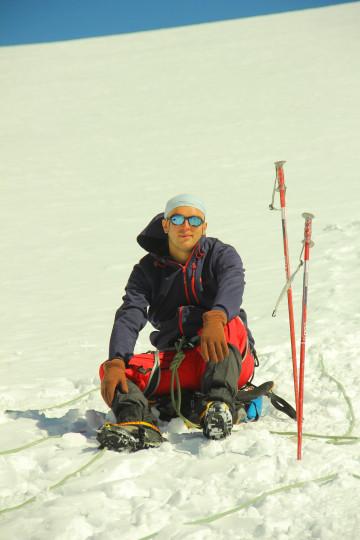 +30
Book a tour online!
Buy our tours online and explore incredible Georgia!
See all
Write review and rate destination
Help other travelers use your experience.
Review this destination, share your thoughts, impressions, pros and cons.
Let's make traveling easier than ever.
Write a review