About Mesria Airport
Best time to visit: All Season
Mestia Airport, or Queen Tamar Airport - Aerodrome "Mestia" Airport of local importance in Georgia, Mestia Municipality, Svaneti region, at an altitude of 1400 m above sea level.
The airport has a runway with dimensions of 850 m X 30 m. Construction of the airport was completed on December 24, 2010. During the winter, the airport receives single-engine aircraft and passenger planes with a small capacity of 18 people. During the summer, the airport can accommodate aircraft with a capacity of 50 people. The construction of Mestia Airport cost the state about 8 million GEL. Mestia Airport is on the list of 10 most unusual airports in the world. The architects of the Novate website included Mestia Airport in the list of the most unusual airports in the world and called it a "little Georgian miracle".
Flights
Regular flights to and from Mestia are completed from Natakhtari and Kutaisi International Airports.
Flights to Mestia are completed according to the rules of visual flight and depend on the actual weather. The weight of luggage per passenger, including hand luggage, should not exceed 15 kg.
The airline provides transportation of departing / arriving passengers from / to Natakhtari Airport from Tbilisi - Republic Square (corner of L. Kiacheli Street and First Republic Square, opposite the Bicycle Monument) to and back from Natakhtari Airport.
Transport departs from Tbilisi 45 minutes before the registration of the direct flight.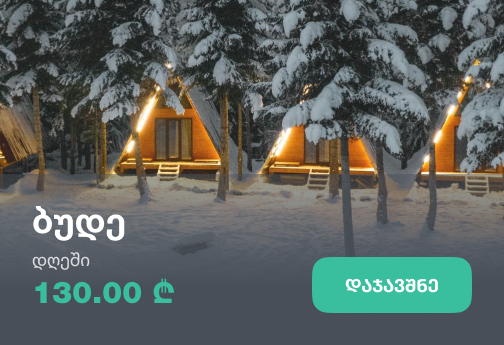 Write review and rate destination
Help other travelers use your experience.
Review this destination, share your thoughts, impressions, pros and cons.
Let's make traveling easier than ever.
Write a review
Review Mesria Airport
Login