St. Maximus the Confessor Church in Tsageri
About St. Maximus the Confessor Church in Tsageri
Best time to visit: All Season
St. Maximus Church - a church built on the tomb of Maximus the Confessor, on the border of Svaneti - Lechkhumi, in Tsageri municipality, at the narrow exit of Tskhenistskali, on the top of a rocky ridge. This temple was considered to be the cathedral of the diocese established in this region. The tomb and sacred parts of St. Maximus the Confessor are found in the Monastery. Other parts that belonged to the saint's disciples were also found.
The small basilica-type temple was destroyed over the years. In the 80s, the locals rebuilt it on their own. With the blessing of Reverend Stephen, dwellings for the monks were built around the temple. Monastic life here began in 2005. The head of the monastery is Reverend Stephen.
History
St. Maximus the Confessor was a Holy Father who fought in the 7th century and fought against the monotheistic heresy in Christendom. St. Maximus had great authority over the Byzantine population. The emperor and the clergy who were in the heresy tried in every way to make the Blessed Father a follower of any false doctrine. Their every attempt was unsuccessful, so they cut off the hand and tongue of the Blessed Father and exiled him to Lazika with his two disciples. After a long and arduous journey, St. Maximus died in the castle of Skimari. Before his death, he was told by an angel of the Lord that he would soon leave this village. In the last days of his life, the Holy Father refused to take nourishment and spent all his time in prayer. On Saturday, August 13, St. Maximus died. His body was buried in Skimari Castle. Three divine lamps appeared on the tomb of St. Maximus and numerous healings were performed.
His sacred body was later transferred to a monastery near Tsageri. It was unknown for a long time where St. Maximus spent the last days of his life. On October 21, 2003, Bishop Stefan (Kalaijishvili) of Tsageri and Lentekhi, together with several others, visited the mountainous region of Lentekhi district, where, presumably, St. Maximus the Confessor spent the last days of his activity. According to the first source, this place was called Skimari. Even today, locals call it Skimeri - slightly modified form.
St. Maximus died on August 13, 662 (Gregorian calendar - August 26). His name is mentioned twice a year: on the day of his death and torture (January 21, Gregorian calendar - February 3).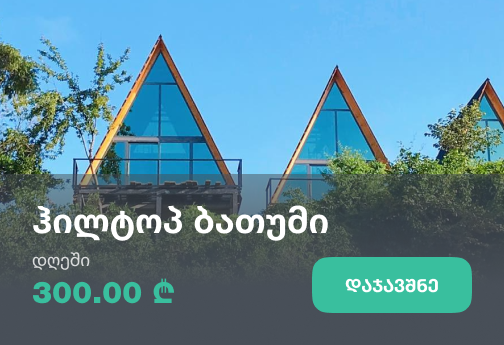 Write review and rate destination
Help other travelers use your experience.
Review this destination, share your thoughts, impressions, pros and cons.
Let's make traveling easier than ever.
Write a review
Review St. Maximus the Confessor Church in Tsageri
Login