8 Days Adventure Tour In Georgia
About 8 Days Adventure Tour In Georgia
Best time to visit: Spring, Summer, Autumn
8 Days Adventure Tour In Georgia
This itinerary combines everything what is needed for a great adventures in Georgia, including Hikes (easy, moderate) culture, food and wine, cities and villages...
Date: June-July-august-September
Length of the tour: 7 Nights / 8 Days
Language: English
Group size: 10 persons

Highlights:
Trekking and exploring whole Kazbegi Region
Reaching Khevsureti Region via Chaukhi pass
Trekking in Borjom - Kharagauli National Park
Tour Inclusions:
Transportation
Guide / hiking guide
Entrance fees
Accommodation in the National Park shelters and guesthouses
food (breakfast, dinner )
Not included:
Food (lunch)
Insurance
flight
Itinerary:
01
Day 1
Meeting in the Airport - Transfer to Kazbegi Region.
OVERNIGHT TOUR OF KAZBEGI/STEPANTSMINDA WITH THREE SCENIC HIKES
EASY HIKE DAY
We will leave Tbilisi and drive along the famous Georgian Military Road, a major historic route connecting Georgia with Russia a spectacular mountain valley famous for its colorful travertines. In Stepantsminda, we will check into our hotel and head to Gveleti Waterfall and Dariali gorge. Gveleti waterfall includes easy hike with maximum 2 hrs. after hike, we will also visit the famous Gergeti Holy Trinty Church.
Overnight in The guesthouse
02
Day 2
WE CONTINUE OUR HIKES
Truso Valley Hike - A lengthy (25km) but easy and pleasant hike with an elevation gain of 203 m. The trail starts near Kvemo Okrokana Village and leads past Abano Mineral Lake Natural Monument to Zakagori Fortress. Most of the hike will take place along an earth road on easy, flat terrain.We reserve the right to adjust the hikes based on weather conditions.
Overnight in The guesthouse
03
Day 3
WE CONTINUE OUR HIKES
From Juta to Roshka via Chaukhi pass (with day backpacks) - moderate to hard level (really depends on your fitness level, it can be hard.) Total 17 km long full day one way hike with an elevation gain of 1200 m. The hike starts in Juta Village and heads to a tiny alpine lake Tina. The maximum elevation of this hike is 3338 m.a.s.l, with the highest point being Chaukhi Pass. During the hike, we will have to cross a mountain stream.
Min Elevation | 1985 m
Max Elevation | 3340 m
Total Ascent | 1260 m
Total Descent | 1425 m
Hiking Season | July – September (depending on the weather about June)
overnight in the guesthouse in Roshka.
04
Day 4
EASY DAY
Transportation from Roshka to Shatili village via Datvisjvari pass. we will visit historical Shatili village and explore Mutso towers. the village of Mutso is a remarkable fortified settlement which for centuries was the strongest outpost in northern Georgia we will see Anatori burial vaults. we will admire the views from Ardoti village..
overnight in the cozy and remote guesthouse in Ardoti.
05
Day 5
On this day we will transfer to Borjomi city. after having alpine meadows we will move to forest hikes.. since the road is tiresome we will spend this day having many remarkable stops on the way. even possible to visit rope park and enjoy rafting on the river of Aragvi.
overnight in Borjomi green town
06
Day 6
OVERNIGHT TREKKING TO LOMISMTA (LION MOUNTAIN) BORJOM-KHARAGAULI NATIONAL PARK
Hiking distance: 35 km total
Trip difficulty: Intermediate to Advanced (depends on your fitness level)
Overnight: Tents or Shelter; if you don't have a tent we can provide rental options.
Hike Parameters:
Hiking distance: 35km (A to B type of trail)
Min. elevation: 930 m.a.s.l. (Starting point)
Max. elevation: 2198 m.a.s.l. (Lomismta or Lion Mountain)
Trail type: hike takes place on a clear, well-visible and well-marked forest trail. The biggest challenge of the trail is the long walk uphill on the first day. On the first day we will hike from Likani Park Rangers Station to Lomismta Tourist Shelter. The distance is 15 km.
overnight in the shelter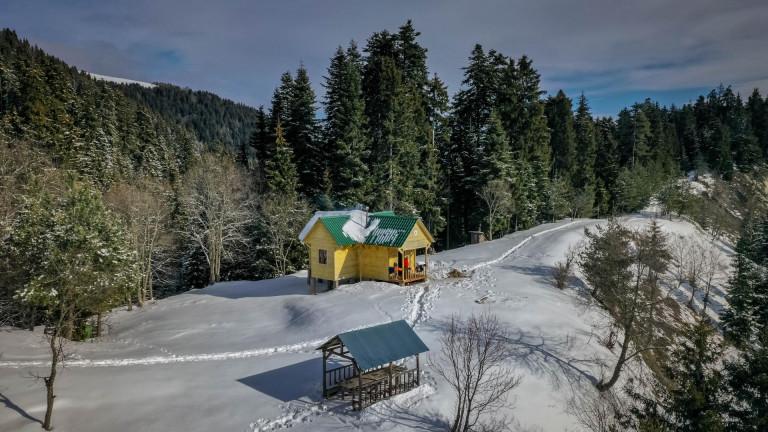 07
Day 7
HIKE BACK
we will depart from Lomismta Shelter and hike first to the Lion Mountain and then to Kvabiskhevi village. The distance today is 20 km long. The most difficult part of the hike is the 3 km long uphill section from the shalter to the top of Lomismta. But the mountain rewards the effort with wonderful views. Once we finish admiring Lomismta, we will return to the shelter and start hiking downhill towards Kvabiskhevi village. Upon reaching the village, we will meet our driver and head back to Tbilisi.
Overnight in Tbilisi
08
Day 8
Tbilisi city tour. This 2 hour street walking tour is ideal for those who wish to learn more and explore Old Tbilisi, such as, where a Silk Road caravanserai once stood, where Joseph Stalin studied to be a priest and the chance to admire the oldest house in Tbilisi.
Airport Transfer
Transportation:
Minivan, Minibus, Delica 4wd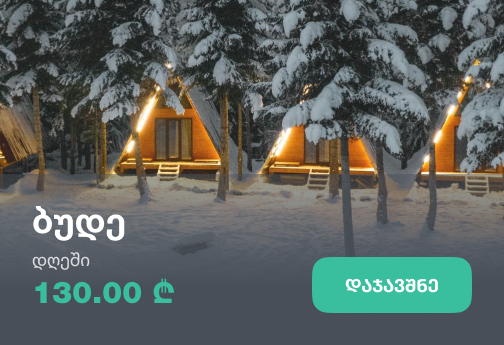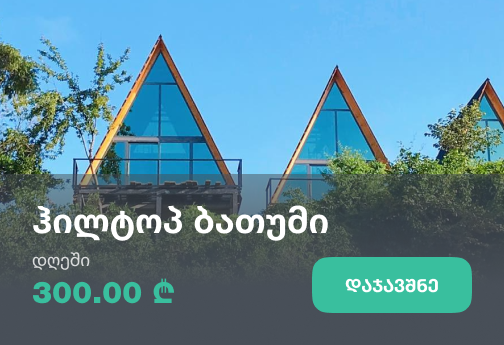 Our guides are ready to help you on this trip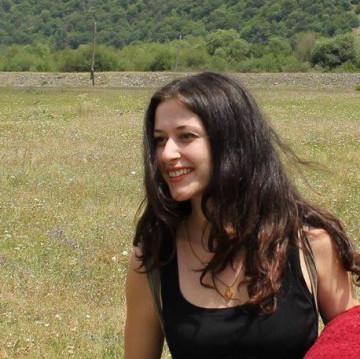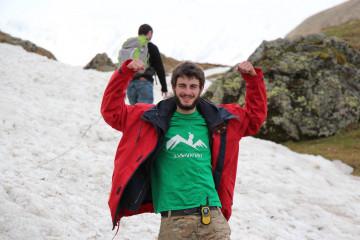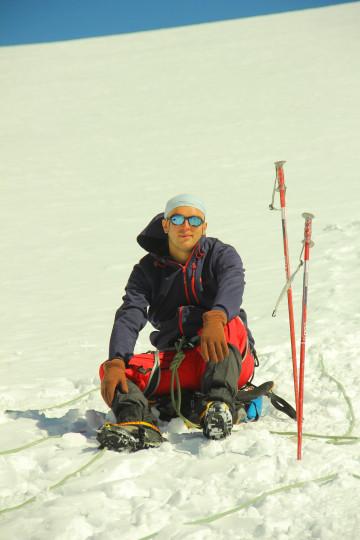 +37
Book a tour online!
Buy our tours online and explore incredible Georgia!
See all
Weekend Travelers Georgia disclaim all liability for injuries that occur during the hikes /treks/horse rides. Our members are not covered by any insurance and are highly recommended to purchase their own travel insurance or ensure that their current health insurance covers hiking/ trekking in Georgia
We offer both organized group tours and tailor-made private trips. Drop us a message, and we will design an itinerary just for you.

At Weekend Travelers Georgia, we offer all sorts of travel experiences, from culinary trips through historical and cultural trips to road tours. But what we truly love is being active. And so, most of the time, you will find us hiking, biking, horse riding, rafting, or even building igloos. If there is something fun to do outdoors, we will be there.
Tours In Mtskheta - Mtianeti
Write review and rate destination
Help other travelers use your experience.
Review this destination, share your thoughts, impressions, pros and cons.
Let's make traveling easier than ever.
Write a review
Review 8 Days Adventure Tour In Georgia
Login