About Paliastomi Lake
Best time to visit: All Season
Paliastomi - a flowing lake, most of which is located in Samegrelo, near the city of Poti, although its western part is located in the Guria region and is in the territory of Lanchkhuti Municipality. The lake is part of the Kolkheti National Park. Kolkheti National Park offers boating routes to tourists to get better acquainted with the lake.
The surface area of ​​the lake is 18.2 km². Basin area is 547 km², maximum depth is 3.2m, average depth is 2.6 m. Water volume is 52 million cubic meters. It is located 0.3 m below sea level. It feeds on rainwater and tributaries. The Pichori River joins the lake, the Kaparchina River flows out and joins the Black Sea.

Paliatomi Lake is the third largest lake in Georgia (after Paravani and Kartsakhi lakes). At the same time, it is the lowest lake in Georgia and rich with fish. This place is unique for bird watching. The lake is one of the main stopping and overwintering places for migratory birds.
The fish species found in the lake are Sudak, Golden grey mullet, Perch, Goby, Pike, Rudd, Catfish, Common carp, Cyprinus carpio, and fish from other seas.
The history
In the past, Lake Paliastomi was a bay of the Black Sea, then it separated from it and became a lake. Over time, the bay got filled up and lost contact with the sea. Currently, the lake is separated from the sea by a 2 km wide sand strip.

In 1924, a canal was pulled from the south-west shore of the lake and connected directly to the sea, and in December 1933, as a result of strong turbulence, the canal widened and a strait appeared, the water became salty.

More than four dozen species of fish were caught in the lake before the water became salty.
The legend
Egnate Ninoshvili has described the legend about Paliastomi Lake in the 1891 story "Paliastomi Lake":

"It turns out that on the place, where now is a lake, was a land. At the top of it stood the people, and those people were called the tribe of Pavlia. One day the land collapsed, the ground broke in one place, suddenly water fell from the ground and covered the whole village. The natives and every living creature were drowned. Only one deacon survived, who took the icon of the Archangel, carried it to Mount Jumati, and later there was built a church to this icon. This deacon, whose last name was Darchia, was appointed as archpriest ".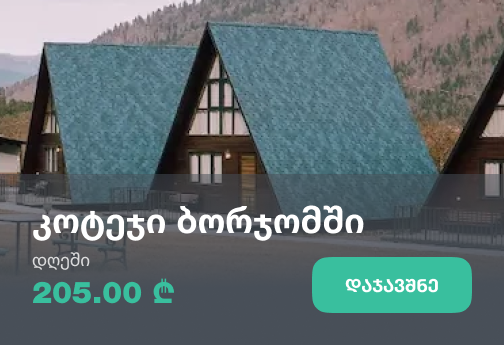 Hiking/Backpacking
Horse riding tour to Jaji lake
We offer a horse tour on Lake Jaji. Lake Didi Jaji is located on the southern slope of the Meskheti...
108.00 ₾ per person
Book
Write review and rate destination
Help other travelers use your experience.
Review this destination, share your thoughts, impressions, pros and cons.
Let's make traveling easier than ever.
Write a review
Review Paliastomi Lake
Login