About Tusheti
Best time to visit: Summer, May, September, October
Tusheti- historic region in Georgia. It is located in Kakheti region, Akhmeta municipality, 900-4800m above sea level. Omalo is the administrative center of Tusheti. Tusheti is inscribed in the tentative list of the UNESCO world heritage.
Tusheti is distinguished with its stunning summits, such as Tebulo (4492m above sea level), Diklo ( 4285m above sea level) and Borbalo ( 3294m above sea level). In Tusheti the unique cultural heritage sites, the ancient settlements, samples of folk handicrafts, items of everyday culture, are still preserved. Along with the surrounded historical and cultural landscapes, the traditions and customs of inhabitants are also preserved.
Tusheti comprises four main communities: Pirikita, Gometsari, Tsovata and Chagma. It includes about 40 deserted villages and 10 villages, where permanent inhabitants are left. The villages of Tusheti are situated 1900-2400m above sea level.
In Tusheti, the village Bochorna is situated, which is the highest settlement in Europe above sea level.
Sometimes, Tusheti is called Mtatusheti (Mountain Tusheti), because Tushetians also live in plains, in particular, in Akhmeta and Telavi municipalities. Although plain Tusheti is Kakheti actually, for this reason, the term "Mtatusheti", is not historically justified, and also it does not represent reality.
How to get to Tusheti
It is possible to get to Tusheti through Abano, Georgia's highest mountain pass, which is located 2900m above sea level. The path towards Tusheti is quite difficult and it is only possible to move on the road with an off-road vehicle.
The season in Tusheti starts in late summer and ends in early fall. For the rest of the time, the road is closed due to heavy snow, the danger of avalanche, and the road damaged by a landslide.
Cuisine
Tushetian cuisine is characterized by local dishes, such as Tushetian Khinkali, which is made of tenderized meat, tush sheep's cheese, which is also called "Gudis Kveli" (Guda cheese). Khachapuri and surprisingly diverse dairy products are made from the Tushetian Cheese.
History
According to archeological material found in Tusheti, people settled here in the Late Bronze Age. In Georgian historical sources, there is very little information about Tusheti.
This unique part of Georgia preserves the remains of an old culture. Tush Towers - these resilient stone structures provided shelter for the Tushetians as well as a watchtower to escape Chechens' and Dagestanis' attacks.
In these towers, there are found the cast iron animal figures, which date back to IV-V centuries. The hive-like structures also indicate the fact, that the culture and architecture were developed in Tusheti since ancient times.
In the VIII century, Tusheti is mentioned as a part of Tsuketi principality, within the common administrative borders with the North Caucasian tribes subordinated to the Kingdom of Georgia-Khundzakhi community. Christian monuments of Ingushetia and Dagestan, of the IX century, indicates that Christianity should have spread by this time in the region.
There is one important note of the XVI century, about annexing Tusheti by King Levan of Kakheti. It is the first historical source about sheep-farming of Tusheti and the use of winter pasture in Kakheti.
In the XVII century, as it is mentioned in the charter, written on the stone, traced by Ekvtime Takaishvili, Tushetians used winter pastures of Shiraki for their large herds of sheep, that has not lost its economical importance until today and is an organic component of the geographical and social structure of Tusheti.
The local architecture provided the protection and safety of Tusheti from the attacks of neighboring tribes. Since ancient time, natural fortifications and grouped settlements were more preferable for building up the villages. Some of the fortress-villages are Old Diklo, Hegho, Tsaro, Indurta and etc.
Until today, in every village of Tusheti are preserved defensive and signal fortress-towers of XVII-XVIII centuries where the people sheltered and collectively defended themselves from the invaders.
Commune's dwelling fortresses lost their defensive function in the second half of the XIX century, began the process of their redesigning and building the new type of dwellings with balconies in the response to changed social-economical needs and aesthetic views.
Shrines
Tushetians are godly people, although the majority of them are still idolaters. In the villages –Dartlo and Shenako- are left shrines of ancient times. It is forbidden for women to enter the Shenako shrine. The local icon is a little pack of stones, which is adorned with animal horns and candles. There are several shrines of St. George.
The shrine of "black" George is called Lashari. Tushetians' celebration Lasharoba is linked to its name, which is held approximately hundred days after Easter in Shenako and Chigho. This kind of festivals of shrines are an inseparable part of local religion and culture, accompanied by Shairoba (Telling quatrains) .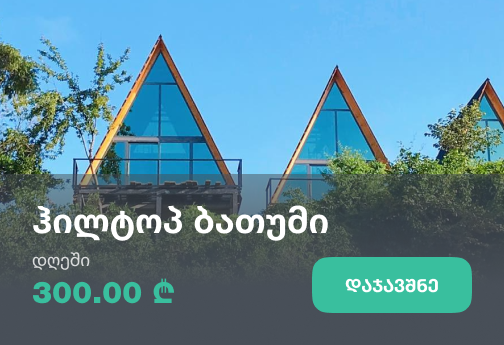 Recommended duration: 2 days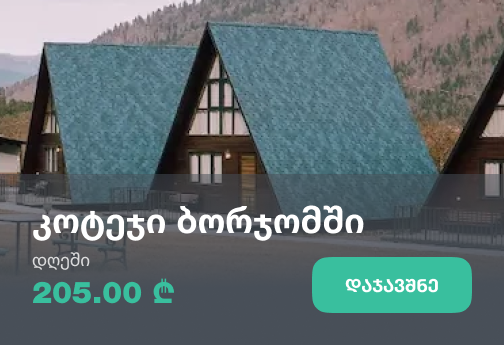 Our guides are ready to help you on this trip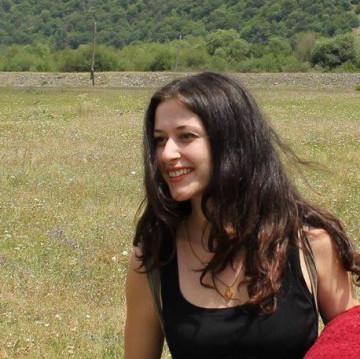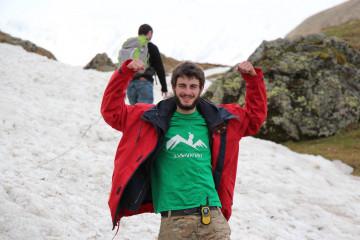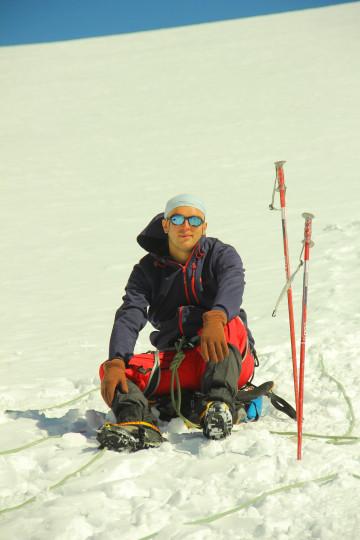 +39
Book a tour online!
Buy our tours online and explore incredible Georgia!
See all
Write review and rate destination
Help other travelers use your experience.
Review this destination, share your thoughts, impressions, pros and cons.
Let's make traveling easier than ever.
Write a review