About Tusheti National Park
Best time to visit: Spring, Summer, Autumn
Tusheti National Park - National Park on the East Caucasus Mountains. It is located in the structural basin of Tusheti, Akhmeta Municipality, Kakheti Region, 900 - 4800 meters above sea level. Its area is 83007 hectares. It was founded in 2003. Tusheti National Park preserves alpine meadows, glaciers, summits, river sources, some important coenosis, rare and endangered species of animals and endemic relict plants. Also, unique pine forest and forest-forming species - birch, highland oak, apricot, salix caprea.
Tusheti is distinguished by beautiful summits, such as Tebulo (4492 m above sea level), Diklo (4285 m above sea level) and Borbalo (3294 m above sea level).
Tusheti State Reserve and National Park are managed by the Tusheti Protected Areas Administration, which is located in Akhmeta Municipality, the village of Kvemo Alvani, and the Summer Administration is located in Tusheti, Omalo village.
The National Park has an administrative building of protected areas, which integrates hotel rooms for visitors, a cafeteria and a visitor center with an exhibition hall, a conference hall, interpretive and information boards. At the Visitor Center, visitors can plan various tours to visit the sights of Tusheti and get information about the available services.
Tusheti National Park includes 11 tourist routes of different complexity, which allows hiking for 1,2,3,4, and 6 days. In an area with unique historical-cultural and natural landscapes, visitors can select tours desirable for them, such as hiking, cycling, horse riding, cultural, bird and wild goat observation tours. Pine flowering is noteworthy, which is the greatest potential for Tusheti in terms of medical tourism.
Tushetian culture is special. Sheep-farming has always been their main activity and still is. Tush sheep, Tush horse, shepherd, Tush cheese, Tush rug, Tush felt, Tush hat and others form the common cultural-aesthetic space of Tusheti. Sheep wool processing and weaving play an important role in the life of a Tushietian woman. Competitions in archery and horse riding are often held on local holidays, where visitors have the opportunity to actively engage and participate.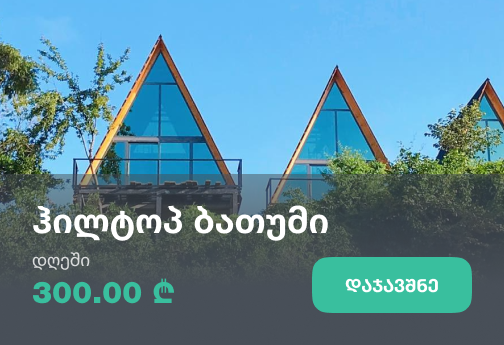 Review Tusheti National Park
Login